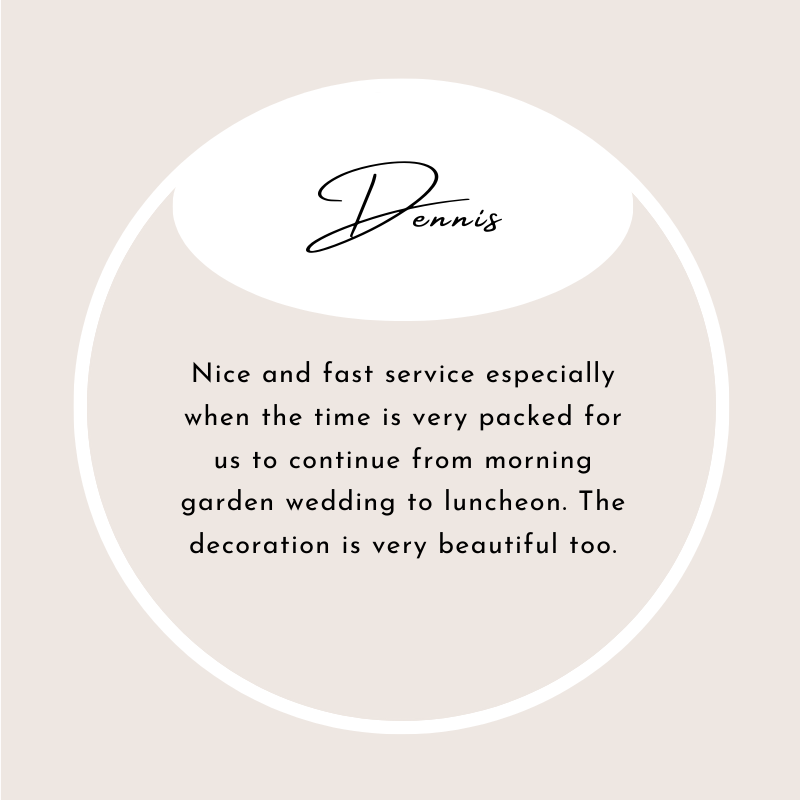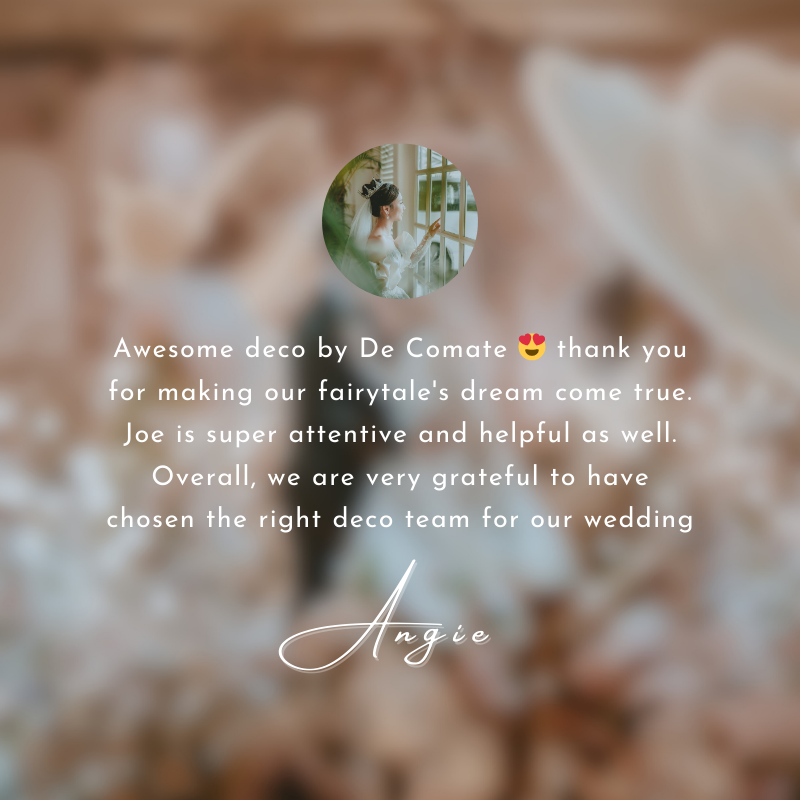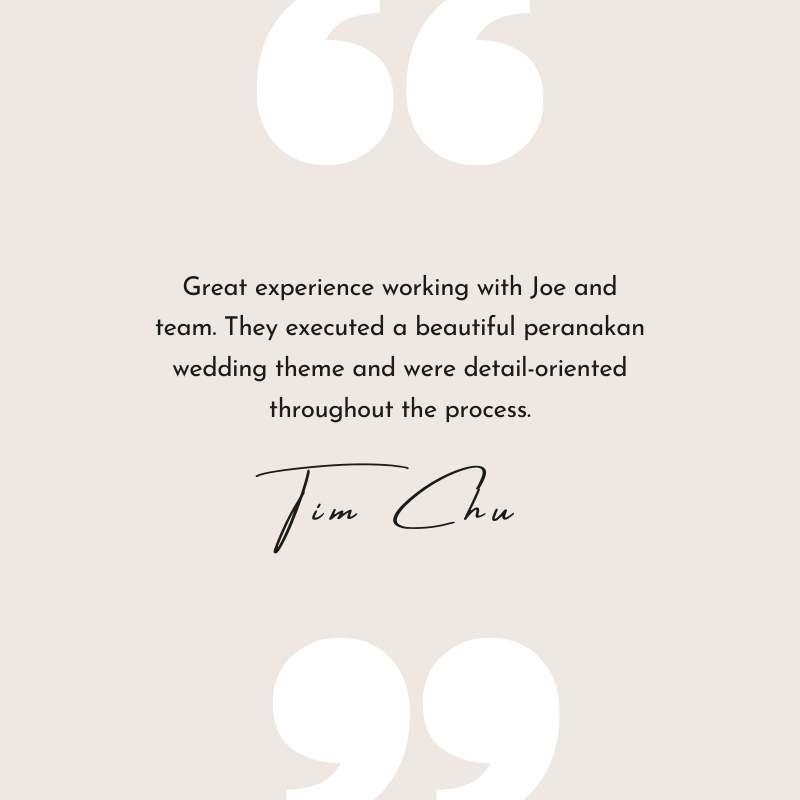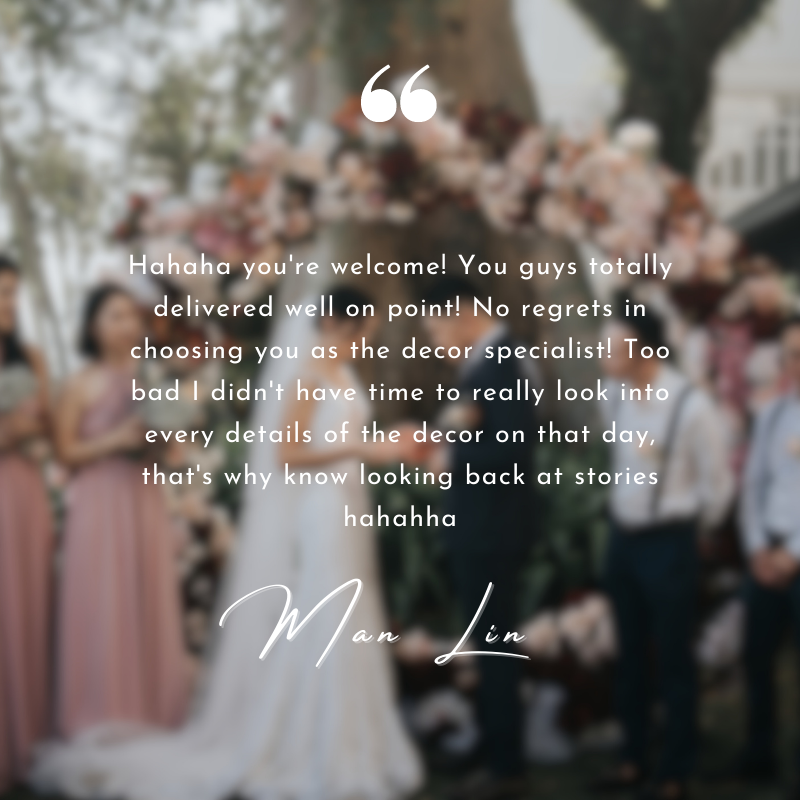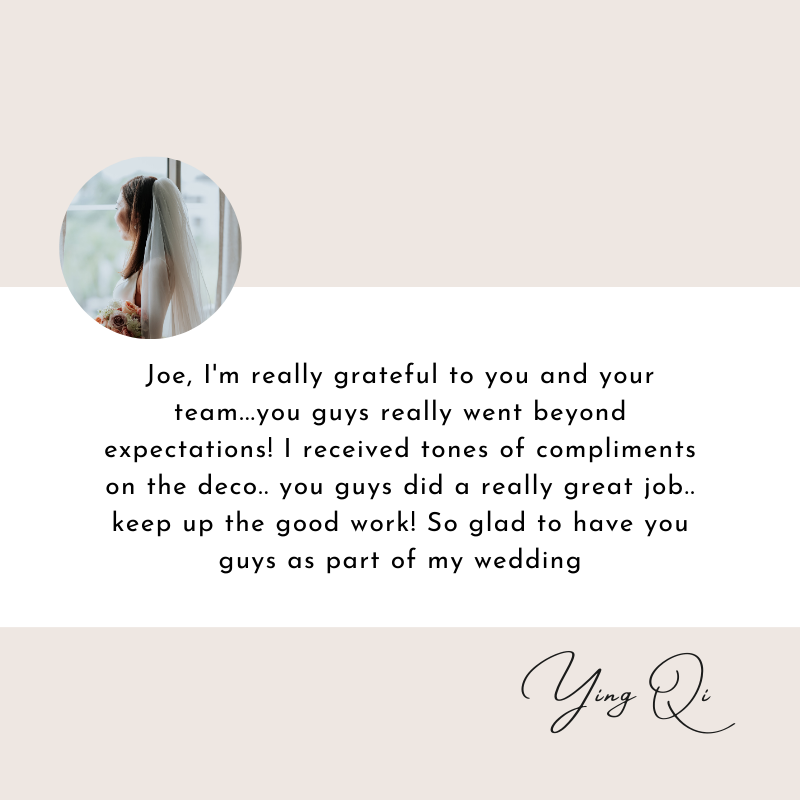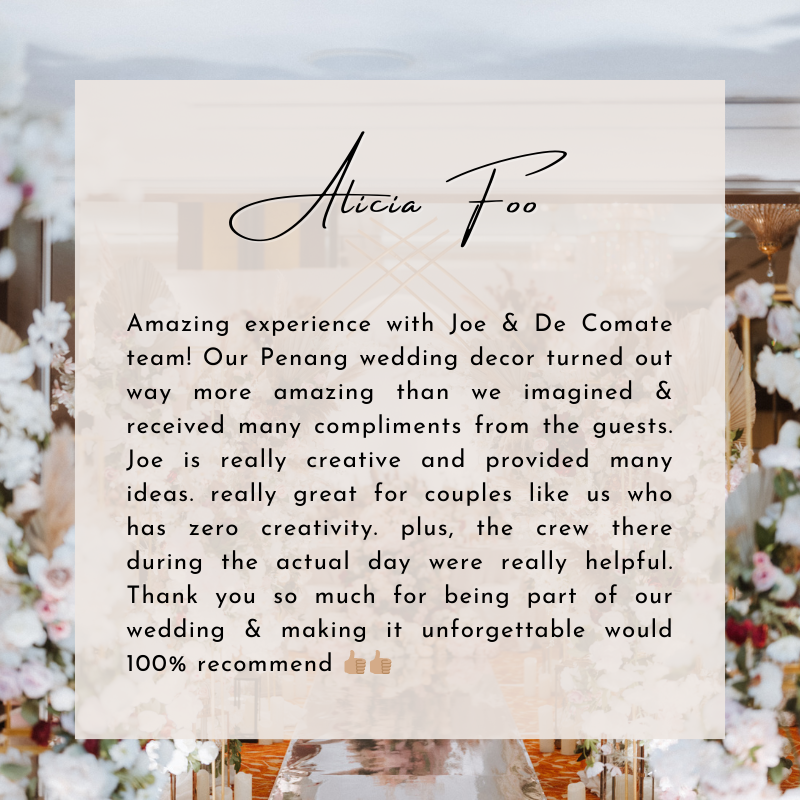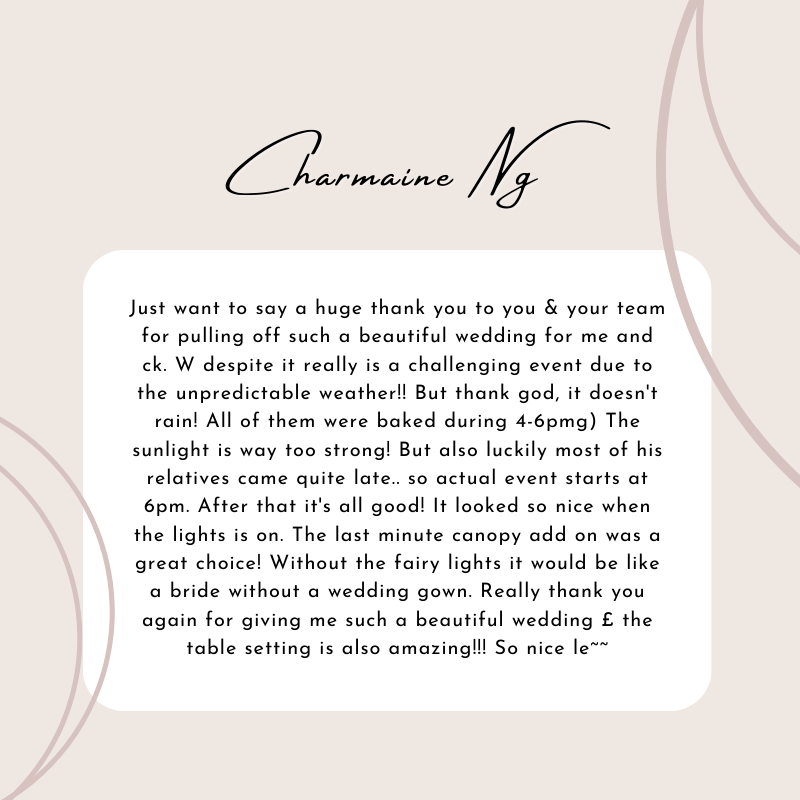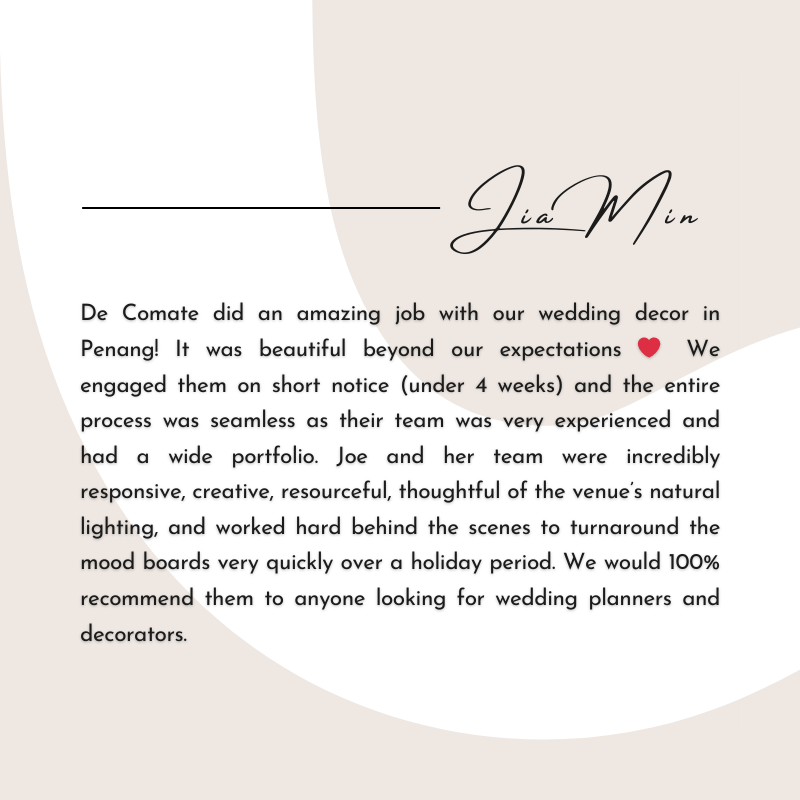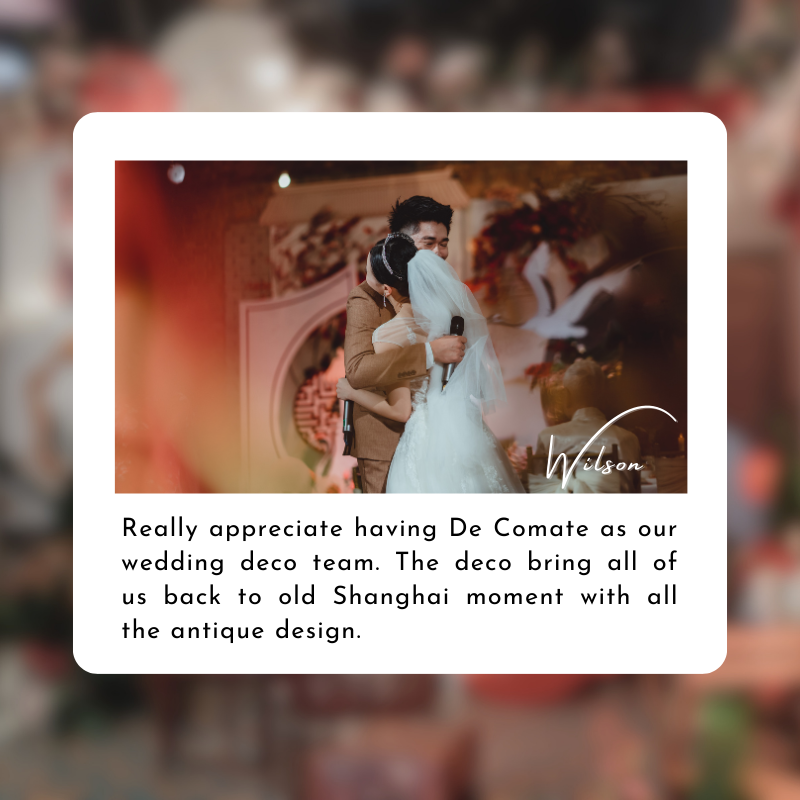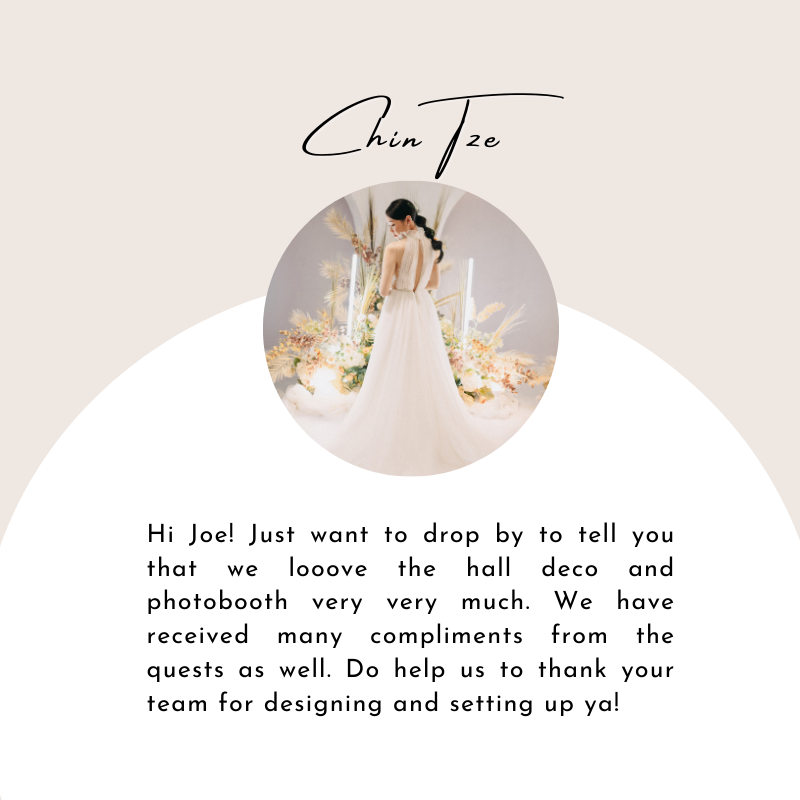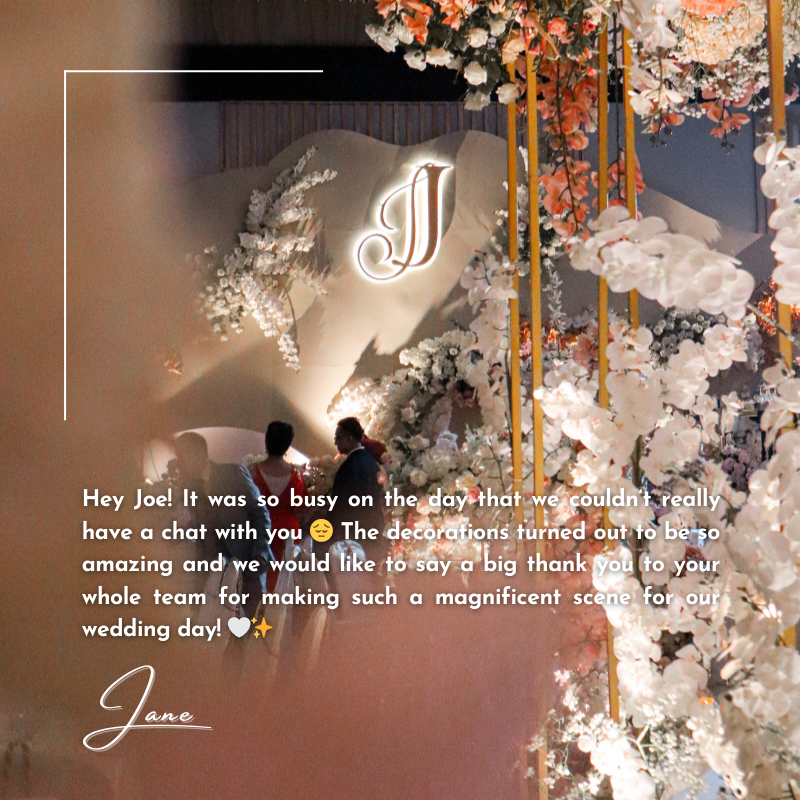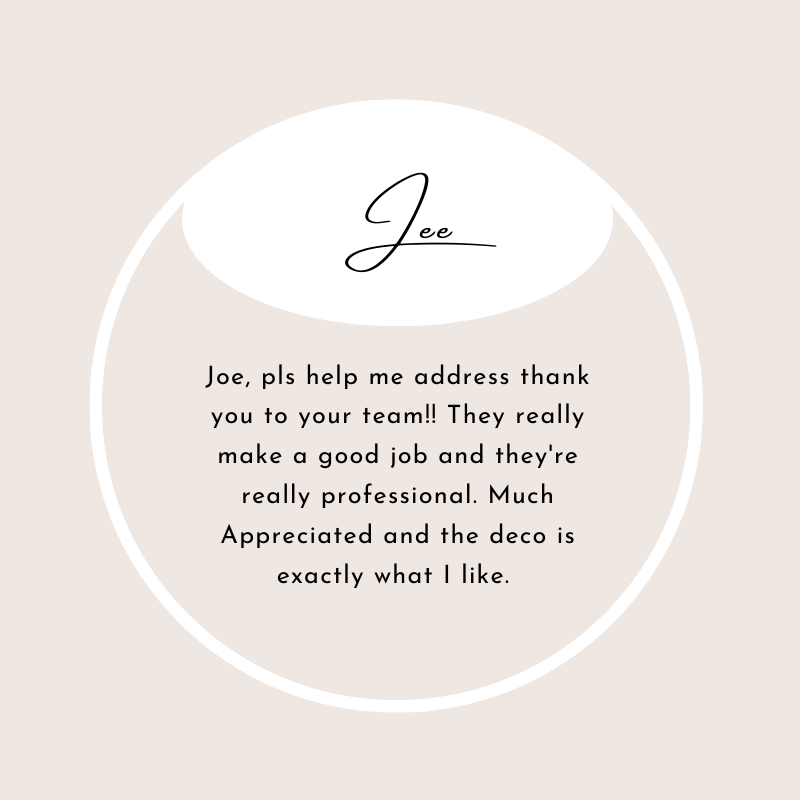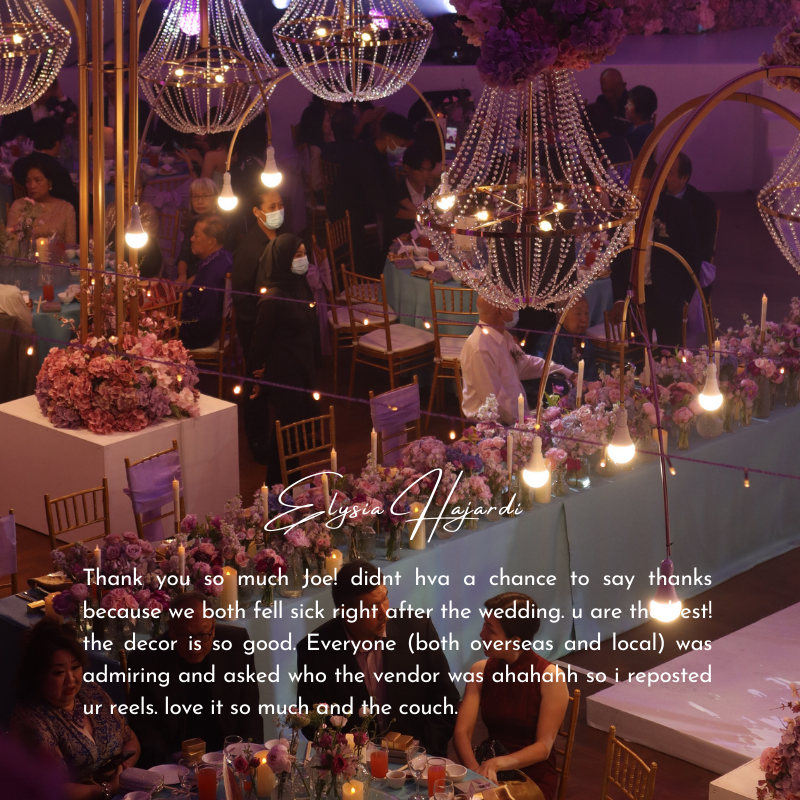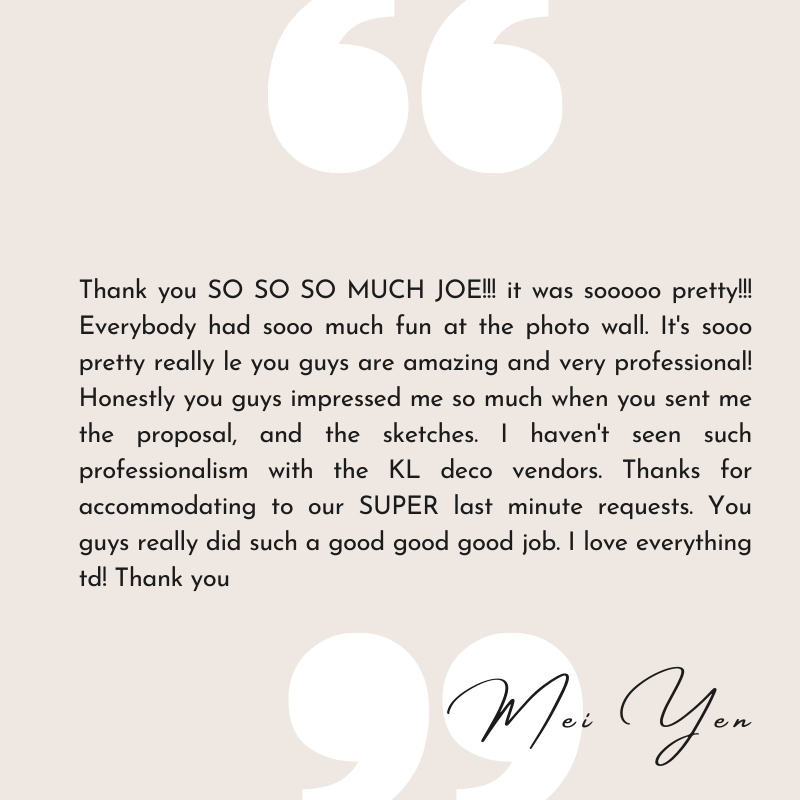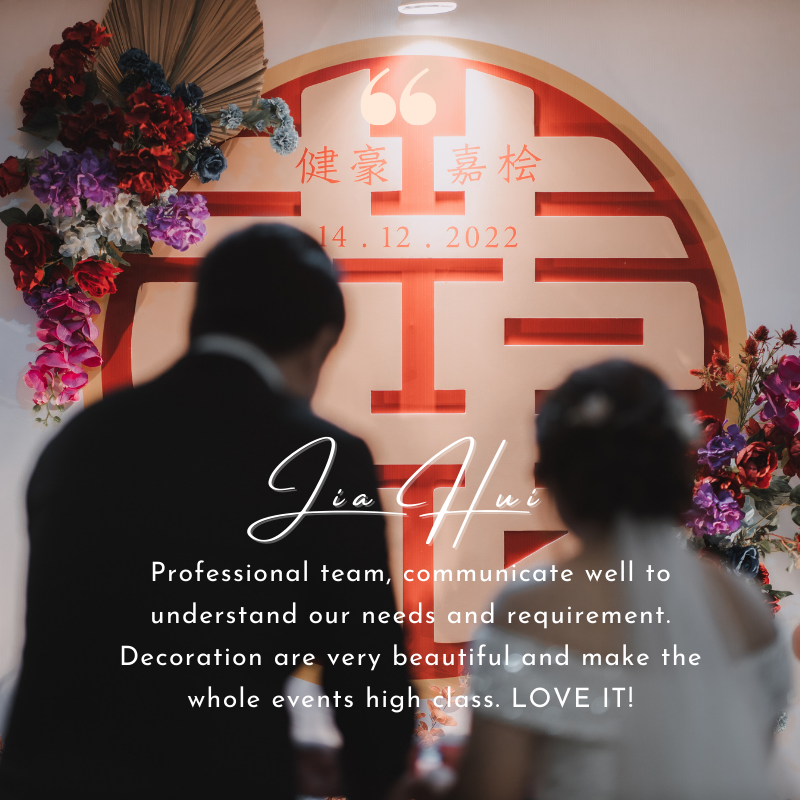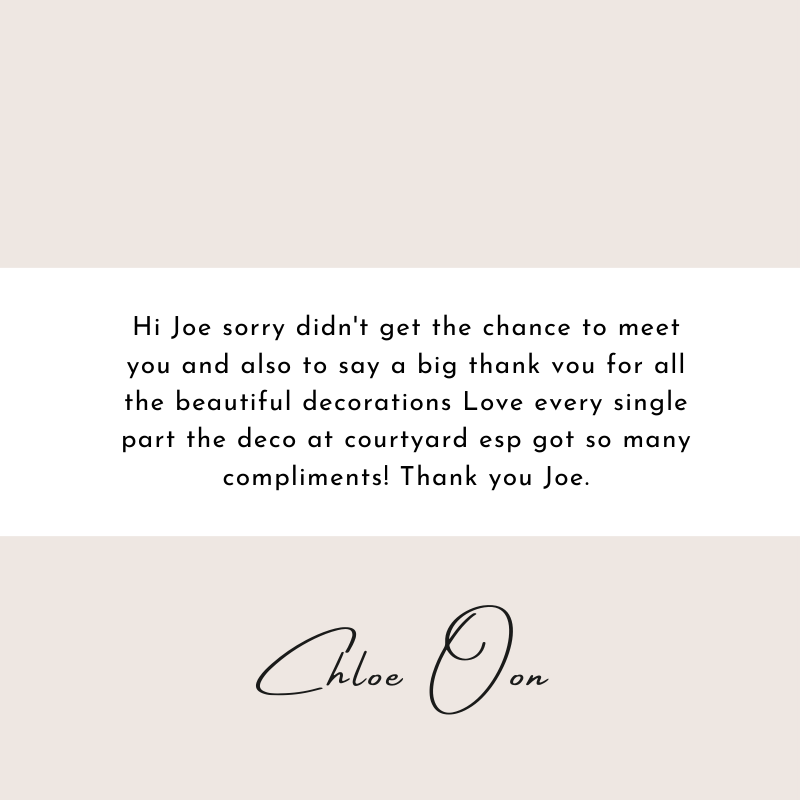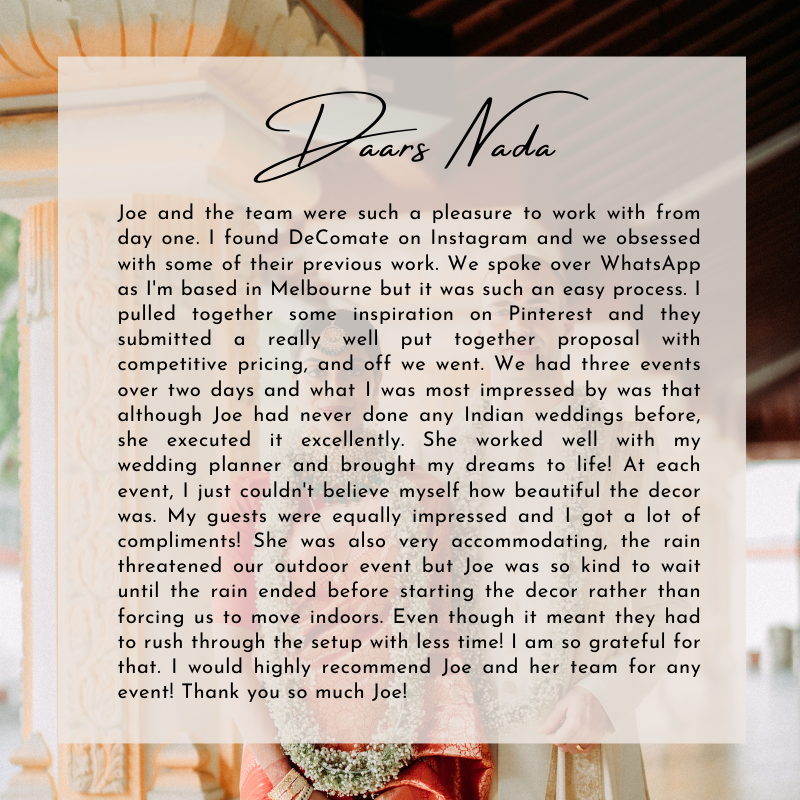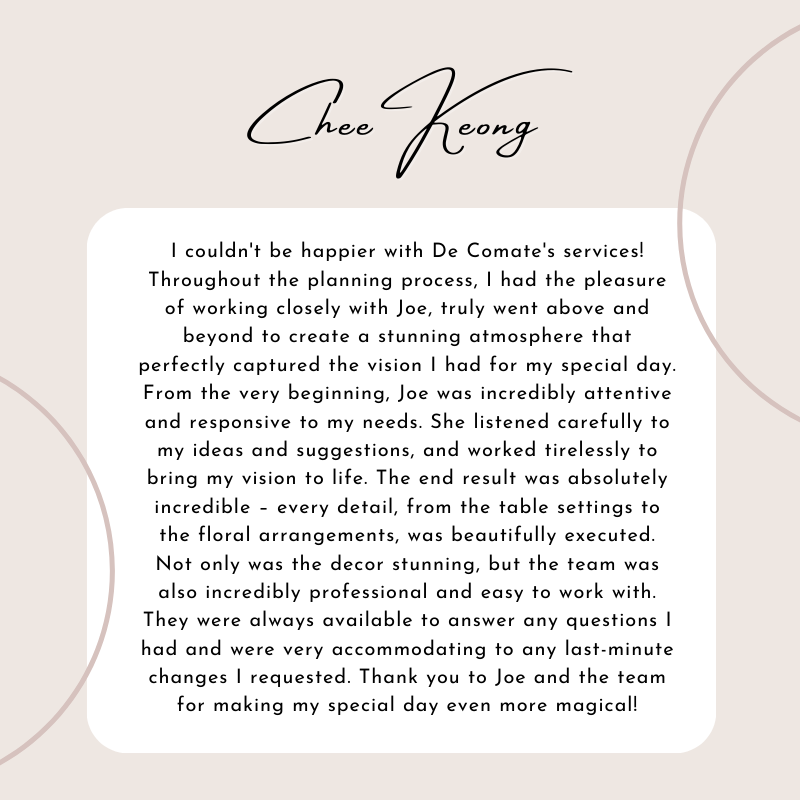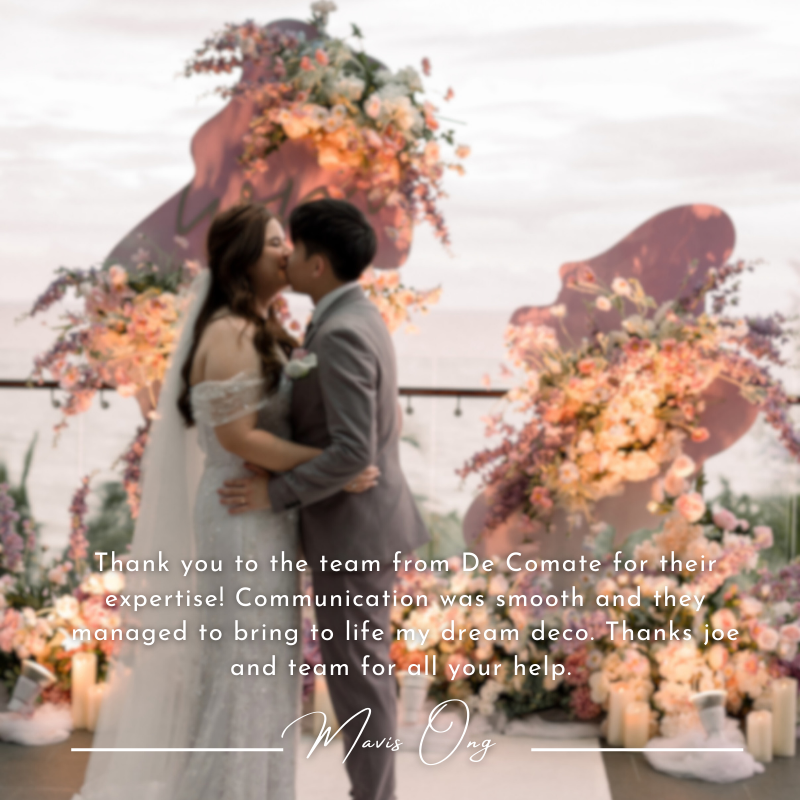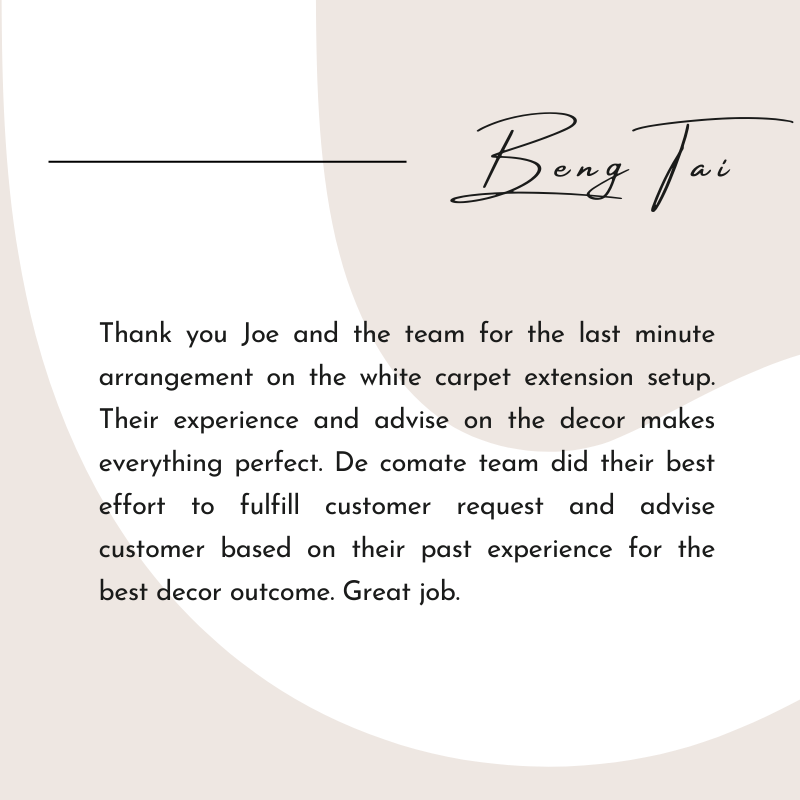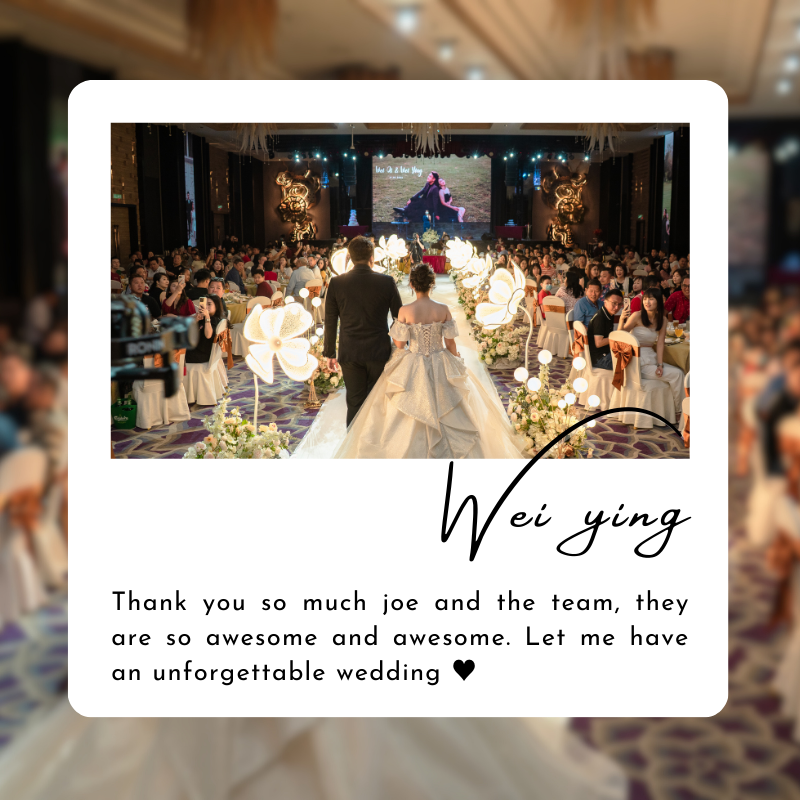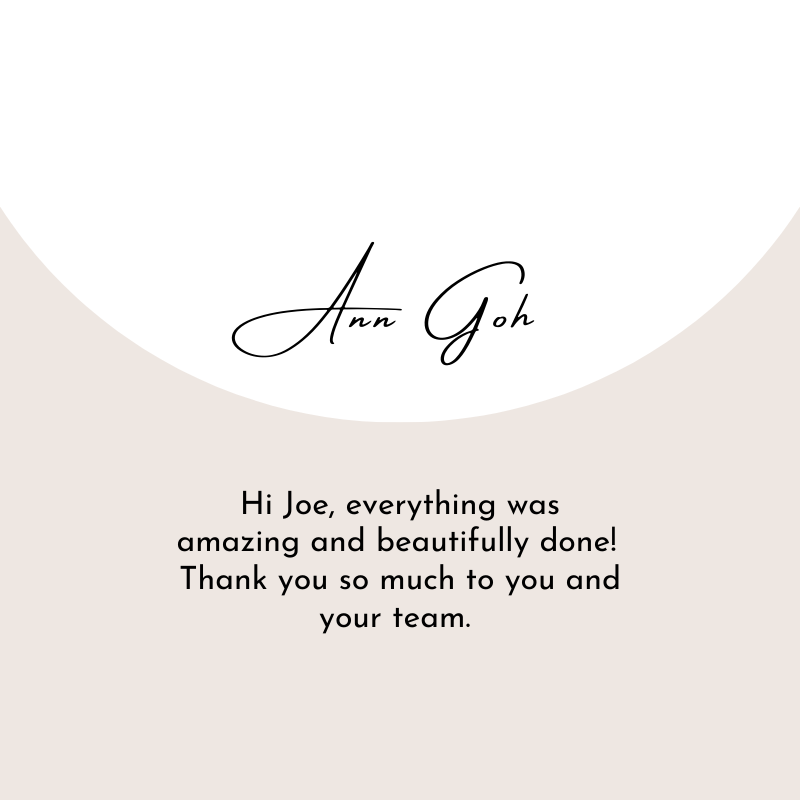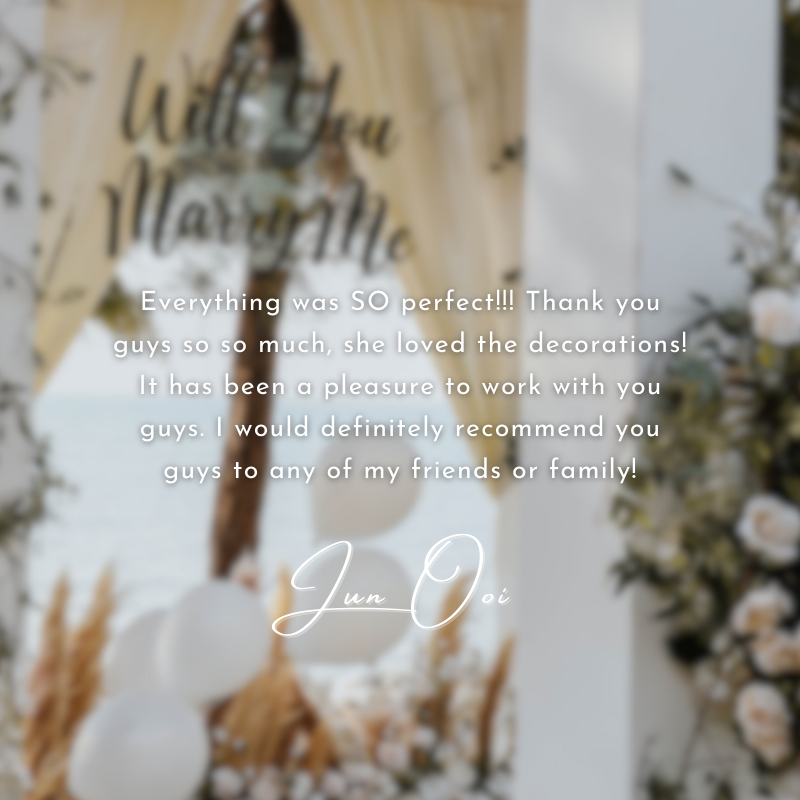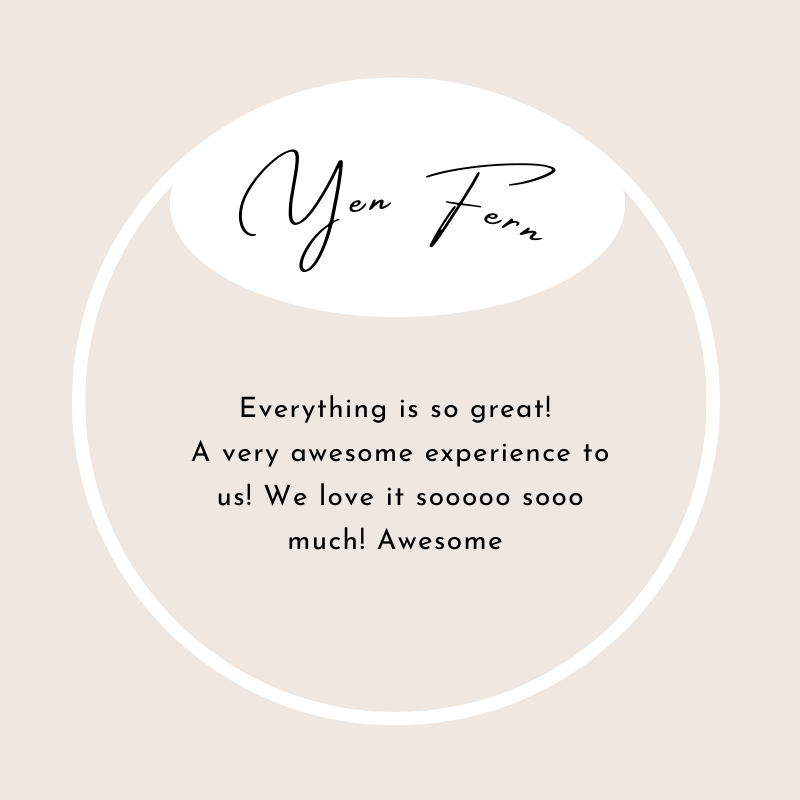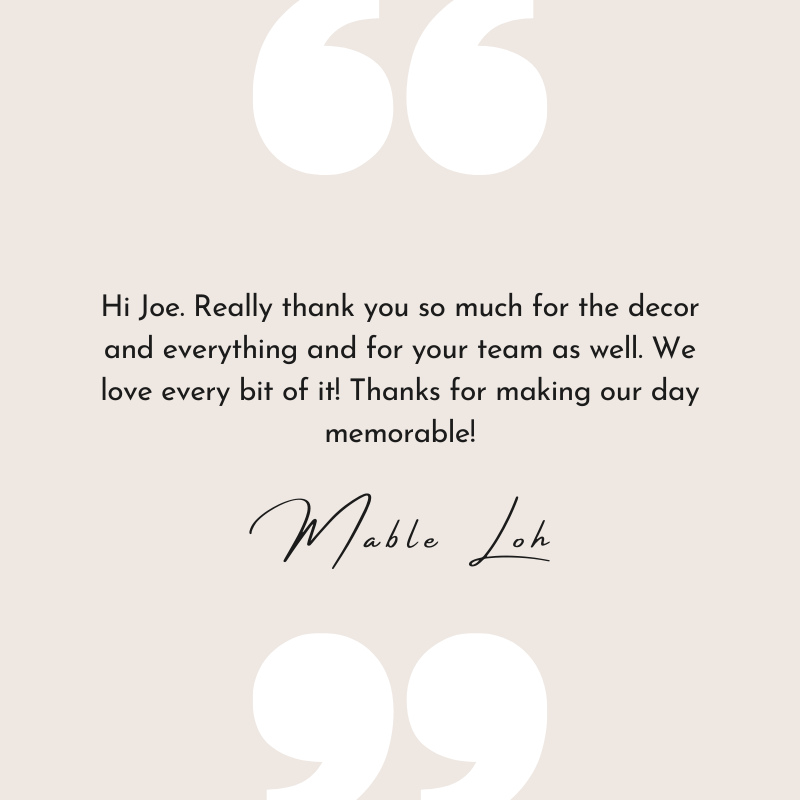 Be Part of Our Client Testimonial!
Memories are made to last, so allow us to create your vision for that perfect beginning of your new journey. Us at De Comate love nothing more than to see you & loved ones celebrating joyous occasions with ease of mind, and complete serenity.
Come on a journey with us, and we'll proudly feature your grand event and lovely comments, too!
Complete the Look!
Looking for the perfect wedding stationeries to match your wedding theme? Experience exquisite, handcrafted pieces made with love by Art in Card!
A Little Thing's best seller Sweet Honey Jar is too cute for you to pass on for your lifetime event. Check them out for beautiful, memorable, and personalised wedding gifts, and more!