Copyright
This website and its content are copyright of De Comate © 2023. All rights reserved.
Any redistribution or reproduction of part or all of the contents on the website in any form are prohibited other than the following:
You may print or download to a local hard disk extract. These are for your personal and non-commercial use only.
Images, or written materials that contain clients' identities in any shape or form must be with consent.
You may copy the content to individual third parties for their personal use, but only if you acknowledge De Comate and its website as the source of the material.
You may not, except with our expressed written permission, distribute or commercially exploit the content. You may not transmit it or store it in any other website or other form of electronic retrieval system.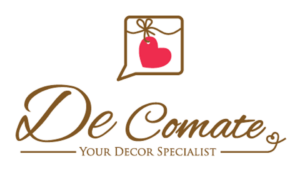 De Comate: Privacy Policy
Strong measures are taken to protect the security of your personal information and to ensure that your choices for its intended use are honored. Thus, precautions are to protect data from loss, misuse, unauthorized access or disclosure, alteration, or destruction.
Personal information is never shared outside the company without permission. However, except under conditions explained above. Additionally, the company stores data in password-controlled servers with limited access. Therefore, your information may be stored and processed in Malaysia or any other country where De Comate, its subsidiaries, affiliates or agents are located.
You, too, play a significant role in protecting your information.

Further reading for disclaimer.