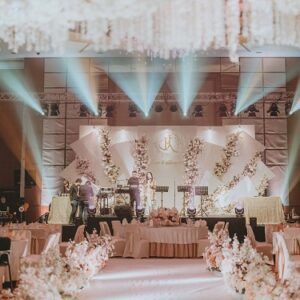 An elegant wedding is one that is filled with style, and grace. It has a simple, effortless look that never fails to capture attention. It can be tailored to a modern, or traditional wedding with a touch of sophistication!
Design your very own Elegant Wedding!
Contact us to start planning your dream wedding today!