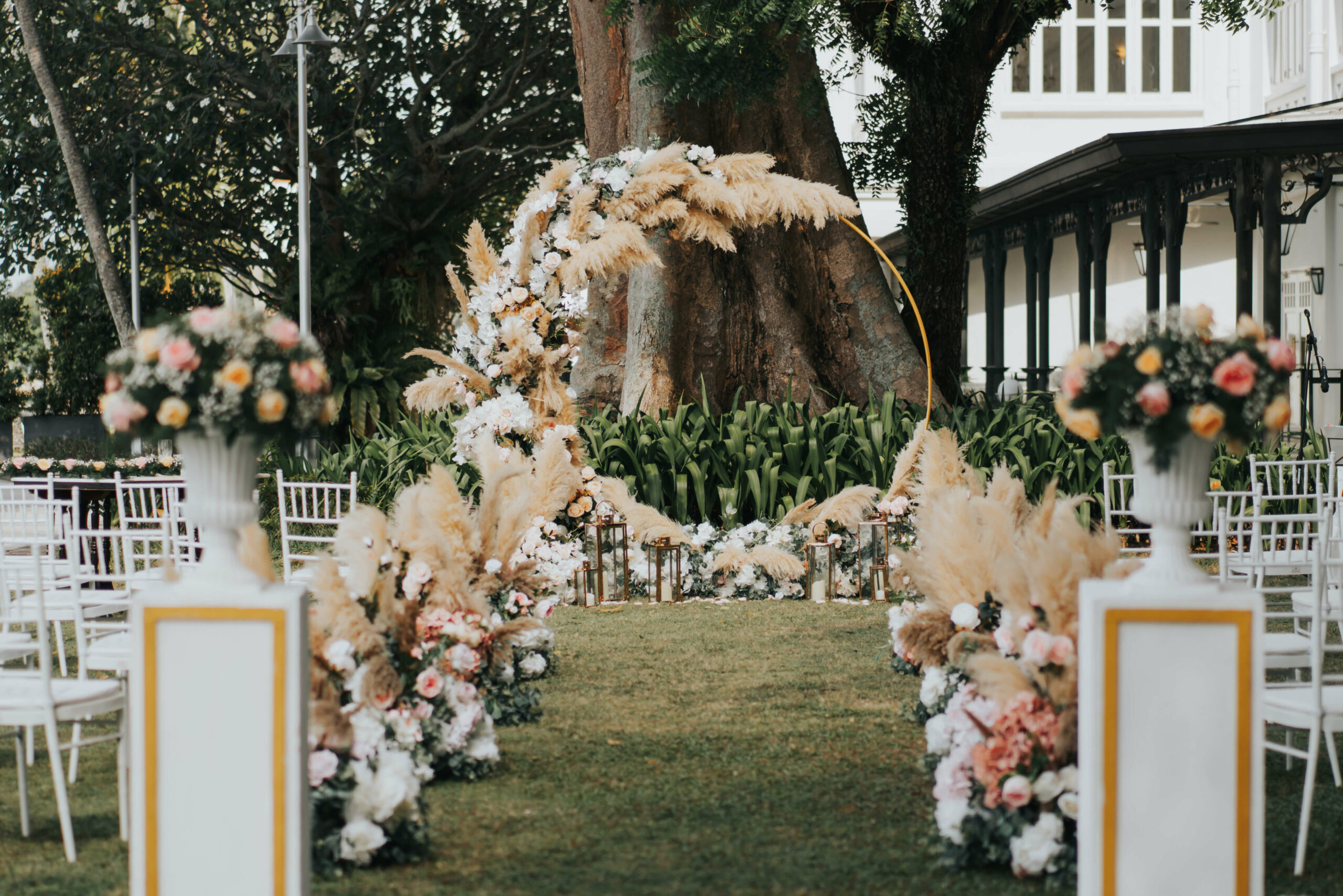 Thinking of a Garden Theme Wedding?
So, your fiancé has already proposed for marriage. Yes, the one big day you have waited all your life for. And now, thoughts are flooding your mind. Maybe a garden theme wedding has lingered in your thoughts.
Who's going to witness your wedding? What will be your wedding gown? What will be the general décor of the celebration? Where would you celebrate it?

These questions would most likely need careful pondering and planning. If you want to trim down your problem towards a specific concern, you should begin with choosing your wedding theme.
Is a Garden Theme Wedding for you?
One of the most common wedding themes that used these days is the garden theme wedding. Most couples opting for this option are those with common denominators such as love for serenity and simplicity, appreciation of certain romantic occurrences such as the blooming of the flowers and the sunrise and sunset.
Not that garden theme wedding is limited to people with these inclinations. But it is just to give you the general idea of what a garden theme wedding vibe would be.
Traditional and modern approaches towards garden theme wedding could be used.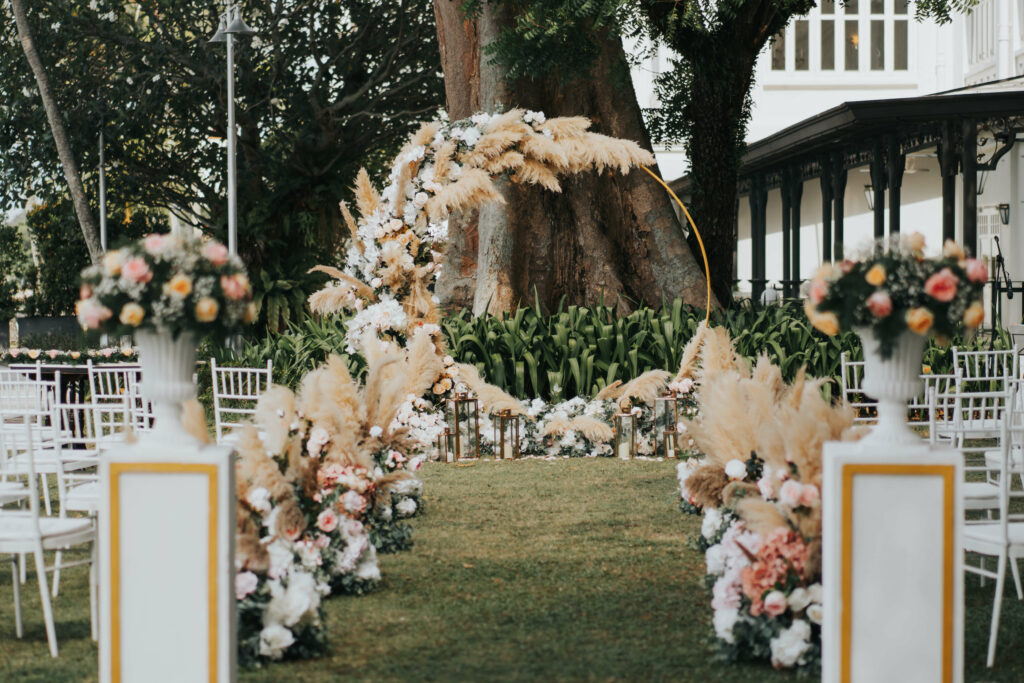 Venue
There are endless options for this theme. If you know someone who has a lovely garden, you could ask him or her to organize the wedding with you. But to save you from some troubles – you could always rent a botanical garden, any rented lakeside location or any establishment that prides itself for its collection of natural beauty. Remember to book your location months before your wedding so as to ensure the availability of the place and the coordination of the entire plan itself.
Garden Wedding Theme: Colour
Colours are not among the major things you should be thinking about. Since gardens basically have a shower of various hues, you could always take advantage of the splash of colours in a way that it would enhance the motif of your wedding.
Attire Suggestion
Traditional wedding dresses are usually made out from shades of white or cream. However, you also have the option of choosing any color for a change. Ensure, however, that your choices of colors would maximize the over-all garden wedding theme. Any fabric could be used though yet breezy fabric would best suit anytime of the day.
Also, consider that it would be more romantic if you opt not to wear any footwear on your wedding day. However, compensate this with the subtle grandeur of the wedding dress. A simplistic approach could best do this with touches of elegance on the general cut and designs of the wedding dress.
Final Notes
Other concerns could be wedding favors, invitations, table arrangements, back drops, pillars, flower arrangements and food. In any part of your wedding theme, be sure to integrate some of the most natural components you witness occurring in a garden.