Tropical Theme Wedding: A New Look at Wedding Celebrations
Tropical Theme Wedding???
The warm breeze, the damp sea wind – these surely are great splendors only found in a tropical theme wedding.
It's no wonder that there are many couples wishing they could throw an excellent wedding celebration amidst the tropic's uniqueness.
Romance…Spelt with a capital R! That's what a tropical theme wedding is. No more, no less. How about a sunset wedding ceremony? Or as the sun rises perhaps?
What a sight to see for the groom to witness joyful tears from his bride's eyes painted with the colors of the sky during the sunrise.
Or the bride seeing the joy radiating from their partner's aura amidst the roaring surf of the sea and backdrop colours from the morning sun.
From the strands of hair driven to air by the wind or the little creatures that crawl on the shore. The air of the celebration and the festive feeling can be seen on everyone's face.
Everything about a tropical theme wedding is utterly romantic. So why not hold one yourself?
There are simply lots of ways to fashion your tropical theme wedding.
The trick though lies in the subtle simplicity behind the elegance of each wedding celebration.
Formal, or Not?
You could go anywhere from wacky to formal when following a tropical theme wedding. You could choose to wear Hawaiian tops and downs. In contrast, a stylish bridal gown, coupled with tuxedos can work, too.
There are no boundaries so long as you love the way you deal with your wedding theme.
Furthermore, a tropical wedding theme is something that you could go for if all you want is to strengthen the foundation of your family ties.
There are no specifically strict rules when celebrating it, and less hassle when it comes to attending to all the people involved.
This is true since the tropical atmosphere only calls for a free-flowing reception, easy going attitude and carefree approach towards everyone and everything involved.
It is, overall, a new approach on wedding and extra emphasis on honeymoon.
In fact, a tropical theme wedding is more likely celebrated in honeymoon destinations and are more or less very intimate affairs.
Are you a Match for it?
For those who are more comfortable sharing their big day with closely knit family and friends – this type of tropical theme wedding might serve you better rather than throwing a grand, formal celebration.
Whether you bring all your guests to a special destination or to celebrate at a local beach resort – it really doesn't matter.
It's all about the way you carry things to win them over your side.
Attire Ideas for your Tropical Theme Wedding
Also, there is not much to bother in terms of clothes and the venue itself since the simpler it gets, the closer you approach elegance with simplistic measures.
You can have your bridesmaid wear breezy dresses that would help them move a lot easier rather than giving them stiff materials that are typical with cathedral weddings.
The groomsmen could, in turn, wear beach attires or semi formal tuxedos depending on the general theme of the wedding.
Tropical Theme Wedding: Conclusion
But really, with a tropical wedding theme you can get the best for less without having to follow unbending traditions and unnecessary rules by following your own notions and ideas of what a wedding must appear like.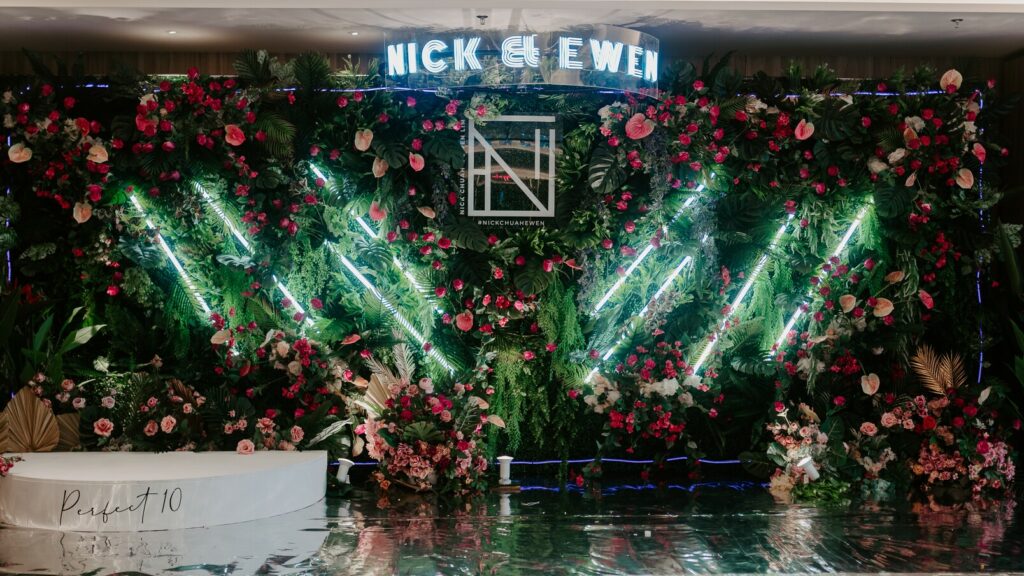 Want a romantic wedding celebration in style and simplicity?
This is the one for you!